Our family consists of me Jasen, Maleea my wife, Marlee (12), Masen (6) and Nella 2.
Here is a little more info than you might want to know about us. I grew up as a Air Force Brat! My family traveled all over the world. Hawaii, Spain, the Philippines, and back state side from Texas to South Dakota. I went through 9 schools in my K-12 years. I met alot of great people and would not have traded that experience for anything.
Maleea grew up in a small town in West Texas called Spearman. Its a one stop light town with more cattle than people Ha Ha:) I like to joke with her that everyone in the County is related to her one way or the other! No its really a great place where we actually met. My step Dad opened a private practice there for a few years after getting out of the military. This is where our love bloomed.
Maleea and I met our senior year in high school. We slowly became very good friends and inseparable. Our first date was our Senior Prom. We followed each other to WTAMU in Canyon, Texas. We soon got married and moved to Amarillo. While living in Amarillo I started working with troubled youth. First with Buckners Children Services and than eventualy working with Maleea at the Amarillo childrens Home. This is where my wife and I became inseperable. We worked together as a team 24 hours a day. How many 20 year old couples can do that:) This made our relationship very strong. We had to let the kids know we were together in every decision and confidant in each other. From there we moved on to Boys Ranch. We had up to 16 boys ages 12-18 in our care. We met some great kids and had some great times with them. Boys Ranch was an experience but we soon decided to move back to Amarillo. I than began working with mentaly disabled children. Here I met some great friends and have many fond memories of the fun we had. We moved to Dallas and lived there for about 3 years. Dallas was great! We loved having everything so close. Six Flags, Cowboys, Mavericks, Rangers, Stars, Theater, and Food, Food, Food. We met a lot of very nice people and built life long relationships. My job offered me a position at there Austin location. Since my Brother and Sister were both living in Austin we thought it would be nice to move closer. So down I-35 we went. We moved into a house and will have been here for a year in November. Wheew....so much in such little time. Not telling what the next few years will bring. Stay tuned!!!!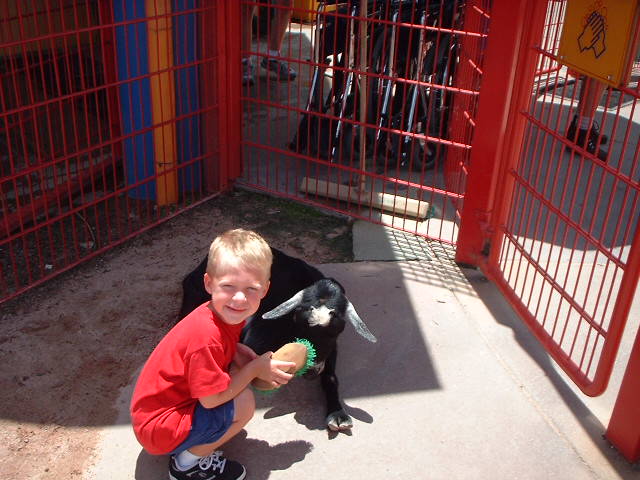 P.S during this period we managed to have three beautiful children. Marlee, Masen, and Nella. Marlee is going into 4th grade. She has taken Karate and is up to a blue belt and just finished her first year of Basketball. Masen is extremely out going and very funny. He likes to wrestle with Marlee and play with all his neighboorhood friends. Nella Reese was born on 11/15/03. She is named after her late Great Grandmother we lost this past year. She is a sweetheart. She is a very content baby and always smiling. Her nickname is NellyBelly. Well once again we hope you enjoy the sight and we would love to see pictures of you and your kids!